A Ware Studio
A pottery studio and school in Bengaluru, India, specialising in small-batch, hand-thrown ceramics, created with an unwavering focus on precision and sustainability.
❛ ❜
A Ware Studio's dedication to fulfiling its customers' needs is rare. I can't recommend enough.
❛ ❜
Art, collaboration and community is not within the insitutions everyone is scrambling to get inside. It's in places like A Ware Studio.
❛ ❜
We love A Ware Studio's attention to detail and minimalistic design.
❛ ❜
We love A Ware Studio for their meticulous, thoughtfully-crafted products.
What informs our pottery?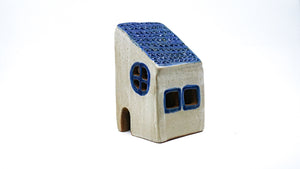 Luminary Diffuser
Sale price Price Rs. 2,850.00 Regular price Unit price / per
Tax included.
Shipping
calculated at checkout.
Mindfulness
We believe the process of handcrafting ceramics is more important than the final product.
To make a good and robust piece, the potter must be fully present with the medium and techniques during each stage of the process. The result takes care of itself—in both form and function.
Sustainability
We strongly encourage our customers to buy only what they need, when they need it.
We recycle at least 95% of studio clay, only use zero-waste packaging and are always open to ideas on how we can further reduce our carbon footprint.
Transparency
Trust and open communication are the cornerstones on which we want to build a thriving pottery community.
We encourage customers to investigate our data-based pricing models, post detailed process posts on social media and hold a suite of workshops, sharing all 'trade secrets'.
Meet The Artist
After spending over 16 years in the banking and development sectors, Namrata Baruah touched clay for the first time—in 2020. Now, she is a full-time potter and entrepreneur, running A Ware Studio from a sunny, leafy space in Bengaluru. She combines learnings from her apprenticeship with renowned ceramic artist Amrita Dhawan, trainings at Slow Pottery and Clay Station, her analytical strengths from former careers and her ongoing exploration of gastrophysics to create a handcrafted line of ceramics, made to last and make your food taste better than good.
Read more